¡hay agua en marte! la nasa confirma que han encontrado enormes reservas de hielo puro en el planeta
Display ¡hay agua en marte! la nasa confirma que han encontrado enormes reservas de hielo puro en el planeta From Xataka Website Source and View Compact Information About this Issue. you can View source page of this News or Articles which clicking on Source link.

los investigadores de la nasa están casi casi celebrando, ya que han logrado un descubrimiento que podría cambiar para siempre la futura planificación de las misiones espaciales tripuladas. han encontrado que en ocho regiones de marte hay grandes secciones transversales de hielo subyacente.
no es ninguna sorpresa que marte tenga hielo, la sorpresa es que este nuevo descubrimiento apunta a lo que dicen es "hielo puro", es decir, agua con propiedades minerales y no la misma superficie congelada del planeta.
todavía no hay que cantar victoria
el mars reconnaissance orbiter de la nasa ha sido el responsable de este descubrimiento gracias a su cámara hirise. estas grandes reservas de hielo han quedado al descubierto después de que parte de la superficie de marte erosionó dentro de las latitudes medias-altas, entre 55 y 60 grados al norte o al sur del ecuador donde las temperaturas suelen ser extremadamente bajas.
estos depósitos de hielo se estiman que tienen una profundidad de al menos un metro y se extienden hasta por más de 100 metros por la superficie. los investigadores no han logrado estimar la cantidad aproximada de hielo, pero creen que podría ser más extensa de que lo que muestran las imágenes, donde lo importante de esto es que por primera vez el hielo luce puro y no se encuentra en el subsuelo del planeta.
ahora el siguiente reto será conseguir una muestra de este hielo para estudiarlo, lo que significará el crear una misión capaz de mandar un rover a esta región, ya que ahora mismo todas centran los sitios de aterrizaje a unos 30 grados del ecuador, que es la zona "más cálida" o menos fría en el planeta.
los geólogos serán los responsables de determinar las propiedades de estos bloques de hielo, donde será importante saber cuán puro son, su profundidad, la cantidad de minerales que contiene y sobre todo, si puede ser consumido por el ser humano. así que antes de echar las campanas al vuelo, habrá que esperar unos cuantos años, donde algunos estiman que el rover mars 2020 de la nasa o el rover exomars de la agencia espacial europea podrían ser capaces de explorar estas zonas.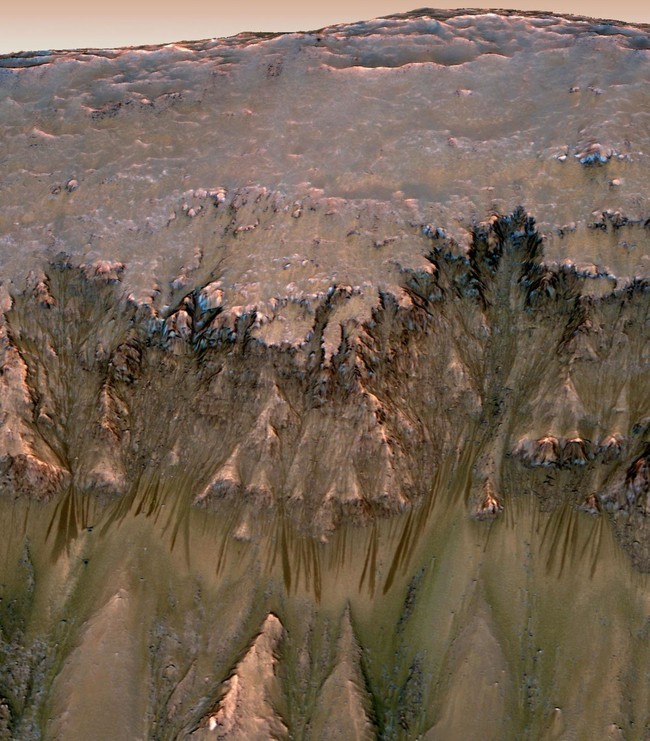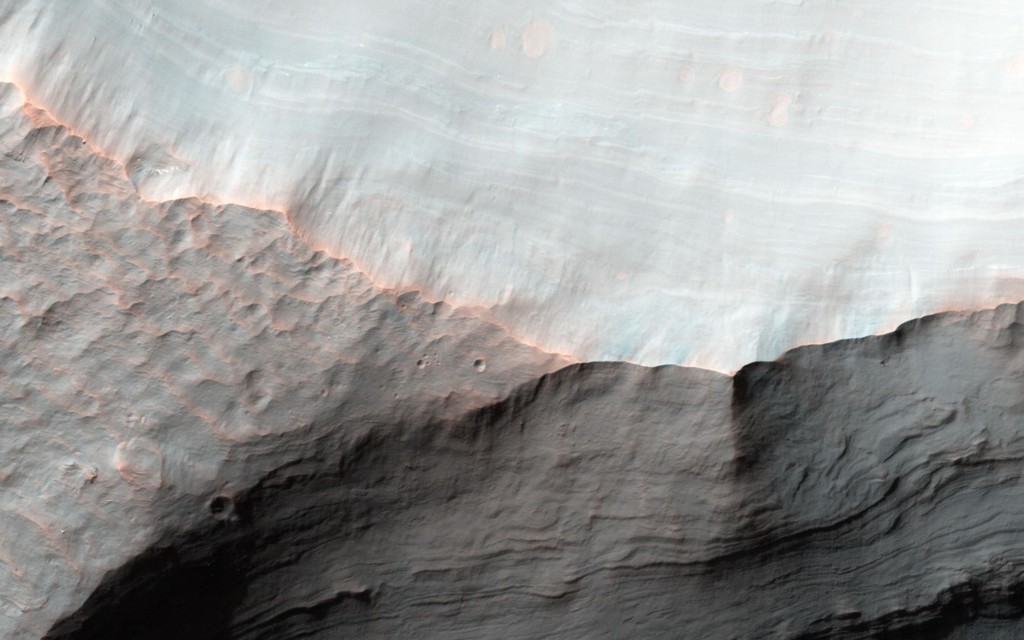 en xataka | el plan más ambicioso para 'terraformar' marte parece ciencia ficción, pero tiene sentido: el caso del campo magnético artificial
también te recomendamos
cómo explotar las posibilidades de la doble cámara trasera y el lector de huellas del móvil
tras años buscando agua en marte, la hemos encontrado: sin embargo, no estamos más cerca de colonizar el planeta rojo
marte no tiene agua (donde se creía), pero tiene familias de asteroides troyanos y sabemos un poco más de ellas
-
la noticia ¡hay agua en marte! la nasa confirma que han encontrado enormes reservas de hielo puro en el planeta fue publicada originalmente en xataka por raúl álvarez .
---
---